Jarrod Cotter highlights how the Battle of Britain Memorial Flight began with this pictorial glimpse from its early days, when Spitfire XVIs became the favoured examples of their breed.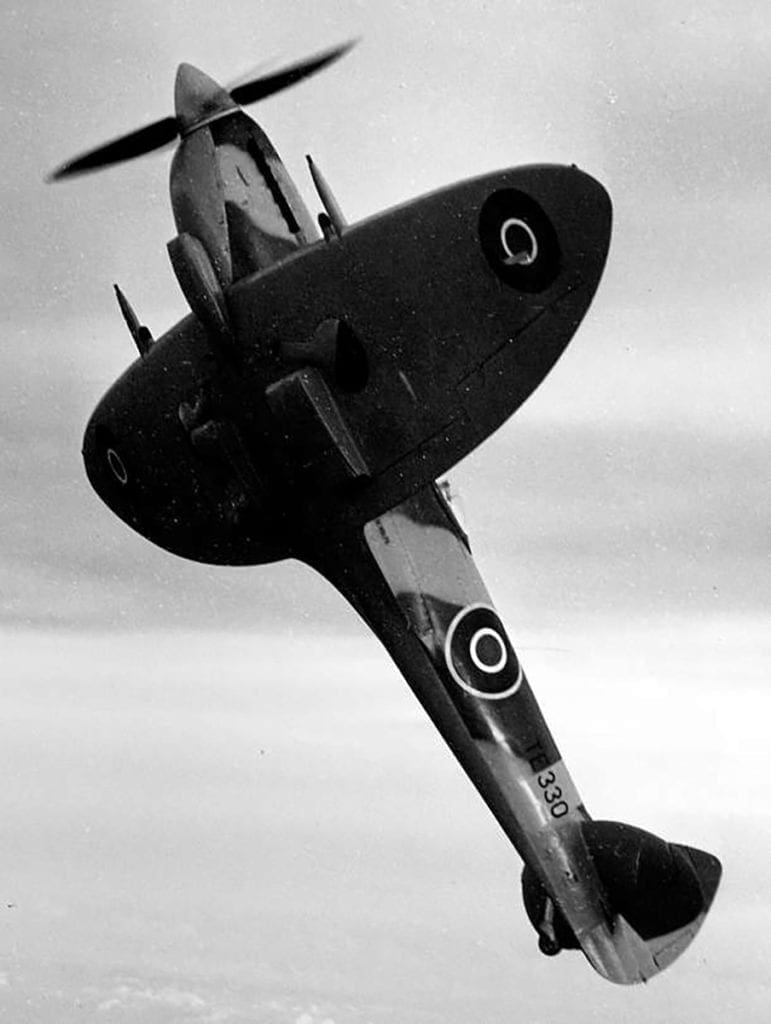 With World War Two over, on 15 September 1945, a grateful nation gazed to the skies over London as 300 RAF fighters led by Gp Capt Douglas Bader CBE DSO* DFC* in a Spitfire flew over the capital to mark Battle of Britain Day. As time passed, these classic British fighters decreased in numbers as the jet age took its grip. There was a belief by some members of the RAF that the service's greatest Battle Honour should continue to be commemorated in a fitting fashion with the familiar sight and sound of the legendary fighters in the air, so plans were made to establish a flight of aircraft for memorial occasions. By the mid-1950s, Hurricane IIc LF363 was the only airworthy example of its type flying with the RAF. The only Spitfires left in flying service at this time were three PR.XIXs – PM631, PS853 and PS915– which had been used by the Temperature and Humidity Flight for meteorological work. Spares were becoming difficult to obtain and they had been having serviceability problems, so it was decided to retire them. The type's last sortie with the THUM Flight took place on 10 June 1957. All three were allocated to the newly forming flight and on 11 July the Spitfires were flown to RAF Biggin Hill by Gp Capt JE 'Johnnie' Johnson, Gp Capt James Rankin and Wg Cdr Peter Thompson. The latter pilot was Biggin Hill's Station Commander and the man principally responsible for getting the flight established. When on the ground, a ceremony was held and the Historic Aircraft Flight was officially established. At far left is LF363, then the three Spitfire XIXs, with three Hunters then three Javelins in the line-up.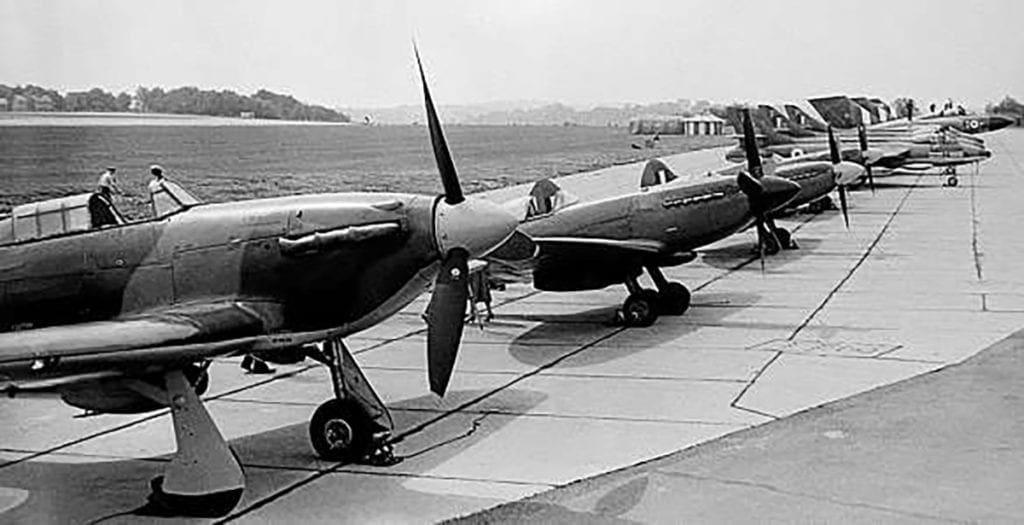 Once the HAF was established, the wartime fighter pilots weren't entirely happy about its formation with a variant of the Spitfire that wasn't armed, and there still remained a problem regarding spares for the PR.XIXs. An alternative came in the form of three Spitfire XVIs (SL574, TE330 and TE476) which had recently been brought into ground use at the 1957 Royal Tournament. Peter Thompson saw them at the event and once it was over got all three fighters allocated to HAF. Even though the Flight had three airworthy MK.XIXs, it was agreed that the volunteer engineers would spend their time getting the non-flightworthy Mk.XVIs flying. Peter Thompson first air tested TE330 at Biggin Hill on 8 September; then a week later on the 15th the HAF carried out its first commemorative flight with LF363 and TE330 flying over Westminster Abbey for Battle of Britain Day 1957 representing their respective types and the role they played in safeguarding England – what would later become the Battle of Britain Memorial Flight and a national treasure had been born!
AllMyReads
Read every issue of Aviation Classics for just 99p on AllMyReads.com