On December 7, 1941, the Imperial Japanese Navy launched a devastating surprise attack on the US naval base in Pearl Harbor, Hawaii, leaving 2403 Americans dead and more than 1000 wounded.. The offensive stunned a nation – Within days, America had declared war on Japan.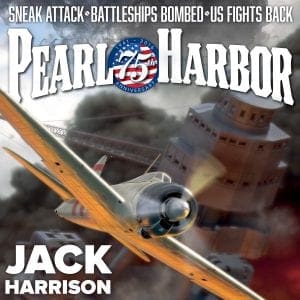 Released to coincide with the 75th anniversary of the attack, this audiobook tells the detailed story of how the events of December 7, 1941, unfolded at Pearl Harbor, the military forces involved from both sides and the key people who played a part. The story is wonderfully told by voice artist John Chancer.
Learn how you can get this audiobook free from Audible.