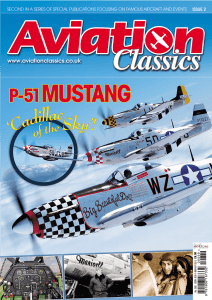 I'd like to begin this issue of Aviation Classics by saying thank-you to the hundreds of people who came along to the Battle of Britain Memorial Flight Visitors Centre on 28 October 2009 to support our launch.
The event exceeded expectations and it was fortunate that the weather was very kind, so that all those queuing outside could do so in some lovely autumnal sunshine! The Lancaster veterans who generously gave up their day had writer's cramp by the time they'd finished signing copies of everyone's Aviation Classics and the free commemorative launch prints – and it was especially heart-warming to see so many youngsters talking to them.
Thanks, too, to Chairman of Lincolnshire's Lancaster Association Stuart Stephenson MBE for formally opening the event, plus the staff here at Mortons who put in a great deal of time to make sure everything went smoothly – especially Sarah Downing and Charlotte Park.
My thanks must also go to all those who have since bought Issue 1 and the many who have taken the time to write and call in saying how much you enjoyed it. This has been most encouraging and something which I've used to build on for this edition on the North American P-51 Mustang – one of the most iconic fighters of World War Two. I sincerely hope that the mix of features within builds on the recipe used for the Lancaster issue which a lot of you have commented on.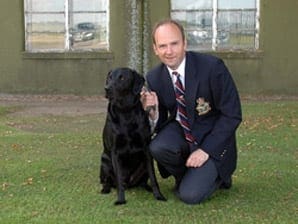 As you'll see from page 130, we'll keep the momentum going by turning our attention the Supermarine Spitfire for the next in this bi-monthly series. Then there might be a few exciting surprises to follow later in the year, so make sure you look out for Aviation Classics every other month in 2010!
Jarrod Cotter
Editor
Contents
6 Introduction
8 Marinell makes it home
18 D-Day – the 339th's story
28 The Mustang 'office'
32 The RAF's free-roaming fighter
40 Taking the Horse's reins
44 Mrs. Virginia and the Air Commandos
52 The King's Cliffe 'Loco Busters'
58 Mustang evolution
64 Mustangs over Israel
68 Janie the former Kiwi
74 'The Duxford Eagles'
80 'Red Tail' resurrection
86 The Tuskegee Airmen
88 Warbird kaleidoscope
94 Mustang target markers
102 One-trick ponies
110 'Little Friends'
114 NA-73X – Birth of a legendary fighter
116 He was someone who was trying to kill me, is all…
124 Return to combat
126 Their final flight

Return to combat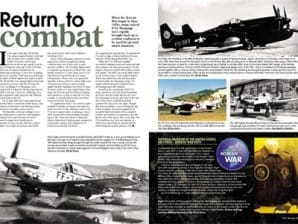 In the early years after World War Two, piston-engined fighters that had only recently been considered the world's best were retired from service as the jet age rapidly took its hold. During the early part of the Cold War there was an urgent requirement for advancing technology to meet the escalating arms race, and the USAF was soon achieving the all-jet frontline fighter fleet that it wanted. The World War Two vintage fighters that had remained in service with the Far East Air Force, including F-51 Mustangs, were replaced by Lockheed F-80 Shooting Stars in 1949. F-51s were, however, soldiering on in their hundreds with numerous Air National Guard units in the US.
On 25 June 1950, the Communist North Korean Army crossed into South Korea. This invasion would lead to the Mustang being returned to frontline active service.
The Republic of Korea's military force was inadequate to repel the well-equipped invasion force and even the US forces based in Japan were insufficient in number to carry out any effective counter attack. Soon after the invasion the FEAF put out an urgent call for more fighters – including F-51s!
Every retired Mustang scattered around Japan that could be brought into flying condition was, even if they were in poor general condition. One frontline fighter unit, a composite group known as 'Bout One', was hastily formed on 27 June using some F-51s that had been kept airworthy for target-towing duties. These were to be piloted by Republic of Korea Air Force pilots with some US instructors and were given crudely applied RoKAF markings over their US stars. However, early on it was realised that at this stage the Koreans lacked sufficient training and experience on type to take the F-51 into combat, so operational missions were then only flown by the Americans.
To supplement what F-51s could be made available in-theatre, a request was made for more from the US. By mid-July a total of 145 F-51s were made ready, comprising a mix of ANG aircraft and stored examples brought back to life. They were flown to Naval Air Station Alameda in California and, wrapped in a protective coating, were shipped out to South Korea aboard USS Boxer. Accompanying the aircraft were 70 experienced F-51 pilots, many of whom had flown the type with the USAAF during World War Two.
While the F-51s did have dogfight encounters claiming numerous enemy aircraft, their primary role was ground attack. For this purpose they were armed with rockets, bombs and napalm. The latter was particularly feared by the enemy troops. It was a jellied mixture which was loaded into external drop tanks mounted under the Mustangs' wings. On impact with the ground it exploded into a devastating mass ball of flames.
As well as the operational USAF F-51 units, squadrons from the Royal Australian Air Force and the South African Air Force flew Mustangs in Korea, plus later in the war the by then more established RoKAF operated the type in its own right. Though this war essentially occurred during the age of the jet fighter, the piston-engined F-51 acquitted itself extremely well as a fighter-bomber and tactical reconnaissance aircraft. By the end of the war in 1953, more than 190 F-51s had been lost, the vast majority of which were shot down by anti-aircraft fire while flying low in their primary role.
This F-82G Twin Mustang of the 68th All Weather Fighter Squadron based at Itazuke Air Base, Japan, was flown by Lts Hudson and Fraser on 27 June 1950, when they scored the first aerial victory of the Korean War after shooting down a Yakovlev Yak-9. During the later years of World War Two there became a need for a new even longer-range escort fighter to provide extra cover for bombers tasked with targets at the farthest reaches of enemy territory. This led to North American Aviation beginning design work of the P-82 – which comprised two Mustang fuselages joined together with a common wing centre section and tailplane. While the Twin Mustang showed great promise, it never got the chance to prove itself in combat during that conflict as the war ended before they entered service. However, that wasn't the end of the type and the later F-82G saw combat in the Korean War. US Air Force
National Museum of the United States Air Force – Korean War 60th
In preparation for the 60th anniversary of the Korean War in June 2010, in late 2009 the National Museum of the United States Air Force at Dayton, Ohio, began renovating the Korean War portion of its Modern Flight Gallery. The improved exhibit space will be completed in time for the anniversary.
Events to mark the occasion will begin on 24 June 2010 with an evening dinner in the museum's Modern Flight Gallery and the unveiling of the new Korean War exhibit area. On Friday, 25 June 2010 the nearby Wright-Patterson AFB is holding its Freedom's Call Military Tattoo, featuring live music, aircraft fly-overs and a fireworks show. Admission is free and there will be preferred parking and seating available to Korean War veterans and their guests. Pre-show activities begin at 4.30pm and the main show begins at 8pm. On Saturday, 26 June 2010 there will be a ceremony at the Korean War Memorial in downtown Dayton, which will honour and remember the service and sacrifice of those who fought in what has been called the 'Forgotten War'.
For more details go to: www.nationalmuseum.af.mil/korea.asp
Take off and landing footage from the cockpit of a P-51 Mustang.
The aircraft is P-51D 44-13521 Marinell on take off from Fowlmere on 15th August 2009, almost 65 years to the day it took off from there and was shot down over France on a low level bombing mission.
The pilot is Maurice Hammond who also rebuilt the aircraft. The footage has been shot by Jarrod Cotter, editor of Aviation Classics.

AllMyReads
Read every issue of Aviation Classics for just 99p on AllMyReads.com