The development of the first Spitfire, K5054
On 5 March 1936, a beautiful-looking sleek new monoplane made its first flight from the Supermarine works airfield at Eastleigh in Hampshire – attractive as it may have been, this aircraft was designed to be the leading fighter of its time and intended solely for combat. The Spitfire was born.
It had been back in late 1931 that Air Ministry Specification F7/30 was formally put out to industry. This called for a new front line RAF fighter armed with four 0.303in machineguns that could reach a higher speed than the Bristol Bulldog biplane.
Supermarine, courtesy of the company's chief designer RJ Mitchell, had recently achieved great success with a series of revolutionary high-speed floatplanes that had set world speed records while taking part in the Schneider Trophy races with the RAF's High Speed Flight. The ideas and technology used was an ideal basis on which to look into the development of this new fighter – the combination of Mitchell's designs such as the successful Supermarine S6B, and the Rolls-Royce engine which powered it, had formed a world-leading partnership in the production of high-speed monoplane aircraft.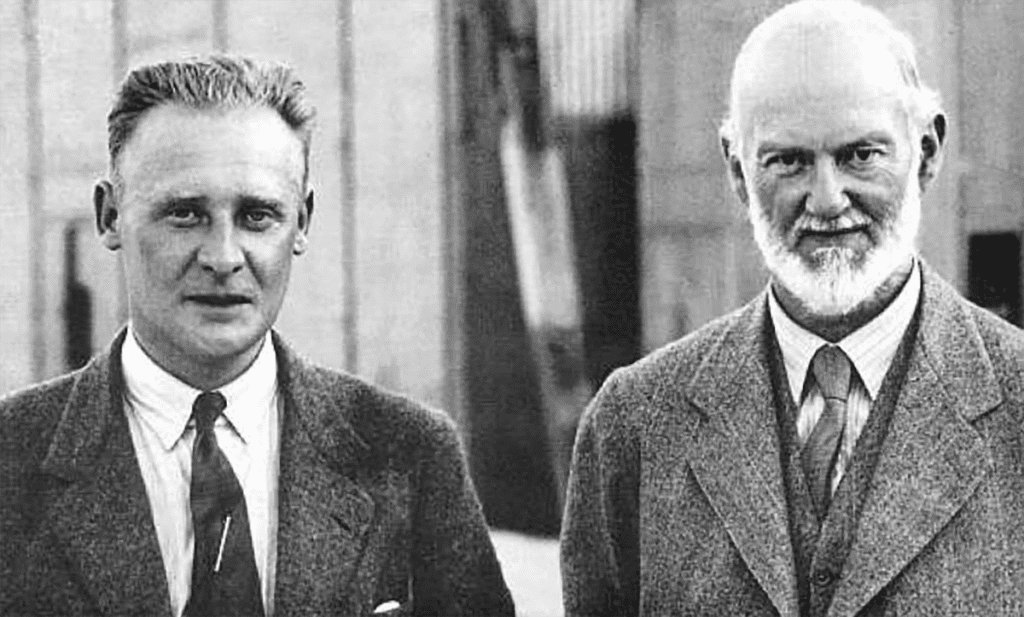 Numerous manufacturers offered prototypes to meet F7/30 and Supermarine's example was the Type 224, an open cockpit gull-winged monoplane with fixed undercarriage and powered by a Rolls-Royce Goshawk. K2890 carried out its maiden flight on 20 February 1934. However, its performance was lacking and the Gloster SS37 biplane, which became the Gladiator, won the contract.
RJ Mitchell looked at the requirement again, and used his genius to design an aircraft with far cleaner lines and a retractable undercarriage. By then Rolls- Royce had also developed its PV12 engine, later named the Merlin. Mitchell was already seriously ill, but persevered with putting everything into the design of a fighter he thought would make a vital contribution to the defence of his country as another war with Germany was already looking ominous.
The new fighter was designated the Type 300 and was initially a private venture funded by parent company Vickers and under development at Woolston, though the Air Ministry soon saw its potential and issued a  contract for the construction of a prototype with a specification written around the design. As the design progressed, the type's characteristic elliptical wings were developed as aerodynamicists worked on achieving an overall wing structure that was as thin as possible, but which could still accommodate the fighter's guns.

TAKING FLIGHT
After ground runs had been satisfactorily completed at Woolston, the fighter was dismantled and trucked to the company's airfield at Eastleigh (now Southampton Airport). It was given the serial number K5054. On 5 March 1936, Vickers' chief test pilot Capt Joseph 'Mutt' Summers took the fighter aloft.
Over the following weeks further tests were carried out and in late May K5054 went to the Aeroplane and Armament Experimental Establishment at Martlesham Heath in Suffolk to begin RAF service trials. By this time the aircraft had gained its familiar all-over light blue paintwork. It lived up to all expectations and achieved a maximum speed of 349mph at 16,800ft – an order was placed for the first production batch of this new breed of all-metal fighter.
An A&AEE report dated September 1936 entitled 'Handling trials of the Spitfire K-5054' summarised its flying qualities thus: "The aeroplane is simple and easy to fly and has no vices. All controls are entirely satisfactory for this type and no modification to themis required, except that the elevator control might be improved by reducing the gear ratio between the control column and elevator. The controls are well harmonised and appear to give an excellent compromise between manoeuvrability and steadiness for shooting. Take-off and landing are straightforward and easy.
"The aeroplane has rather a flat glide, even when the undercarriage and flaps are down and has a considerable float if the approach is made a little too flat. This defect could be remedied by fitting higher drag flaps.
'In general the handling of this aeroplane is such that it can be flown without risk by the average fully trained service fighter pilot, but there can be no doubt that it would be improved by having flaps giving a higher drag."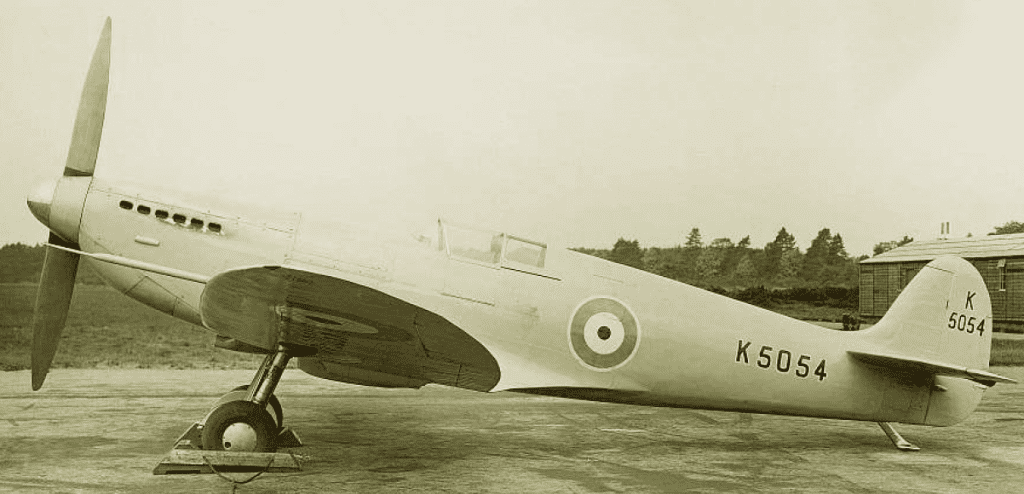 On 11 June 1937, having given the development of the Spitfire his all despite deteriorating health, RJ Mitchell died aged 42. At the time K5054 was still the only airworthy Spitfire; its designer did not live to see the aircraft's full potential put to use in  the defence of this country and its freedom. Supermarine's Joseph Smith took over the further development of the type and made sure of its war-winning contribution.
The prototype was later modified to be a more representative example of a production machine. Modifications included fitting eight Browning .303 machine-guns, progressively more powerful examples of the Merlin and a tailwheel rather than a simple skid; it also lost its pale blue colour scheme in favour of camouflage.
It was not until 14 May 1938 that the first production Spitfire I, K9787, took to the air. K5054 was retained for continued testing until October that year, then sent to Farnborough, Hants, where it was heavily damaged in a fatal landing accident on 4 September 1939; ironically one day after the war for which it was designed had begun.
AllMyReads
Read every issue of Aviation Classics for just 99p on AllMyReads.com